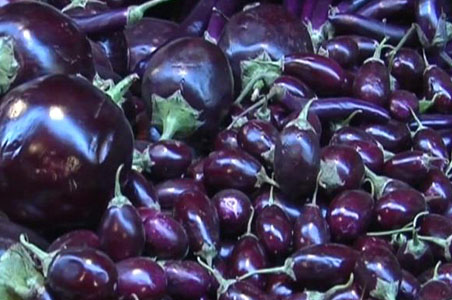 Genetically Modified (GM) Bt brinjal was 'safe' to human beings,
animals
and environment, Tamil Nadu Agricultural University (TNAU) said on Wednesday. The university has been involved in the research for the past six years.
The brinjal was safe to human and animal consumption. Moreover, it required less pesticide
applications
during cultivation, a TNAU release said.
It was free from pesticide residues and therefore were safe for human consumption, it said.
Noting that TNAU would approach Genetic Engineering Approval Committee (GEAC) for the formal release of these varieties pending the final decision of the Centre, it said adding, once approval was obtained, Bt brinjal varieties would be released by the university.
The seeds of Bt brinjal could also be stored for sowing for next season, since they were not hybrids, it said.
Brinjal was an important cash crop for poor and marginal farmers and in
India
it was cultivated in about 5,10,000 hectares, with an annual production of 8.2 million tonnes.
In Tamil Nadu, brinjal was cultivated in 7,676 hectares with an annual production of 82,049 metric tonnes, the release said.
The average productivity was around 10.69 metric tones per hectare and the crop was usually damaged by the insect fruit and shoot borer (FSB) it said.
At times, farmers lose even to the extent of 70 per cent of their produce due to insect attacks and traditional management strategies have proved to be ineffective and farmers, therefore, heavily relied on chemical pesticides to control pests.
Sometimes farmers used pesticides indiscriminately to ensure a good harvest, leading to harmful effects on the environment,
health
of farmers and consumers, the release said.
Since no genotype resistant to FSB insect was available, 'well proven' Bt technology has been employed in brinjal cultivation to effectively manage the pest.
Bt brinjal has undergone rigorous bio safety tests before they were approved for commercial cultivation by GEAC and TNAU had developed brinjal varieties Co2-Bt MDU-Bt, KKM-1 and PLR1
Bt, the release said.